As a foreign entrepreneur or investor, you can obtain a visa through investment immigration schemes such as Canada's Investor Visa programs. The Canadian government has established a number of immigrant investor schemes that lead to permanent residence. This article will teach you about the many business immigration options accessible to you and which one is best for you!
What are the Investor Visa and Investment Immigration Programs in Canada?
In Canada, many immigration schemes are designed for foreign entrepreneurs, investors, and businesses, making candidates eligible for permanent status. As a result, there is not only one Canada Investor program; rather, there are a variety of investor immigration possibilities. These possibilities are separated between federal and provincial programs, which are discussed more below.
Choosing the correct immigration program, whether federal or provincial, is critical to the success of your immigration plan. It is critical to pick the program that is most suited to your company and personal circumstances. Our free quick assessment tool will undoubtedly assist you in making the best option possible, and if you want more assistance, you can always rely on helpful advice during our 60-minute strategy conference with our top Canadian immigration Consultants.
Federal Investor Programs in Canada
The federal government has established the following corporate immigration schemes.
Intra-Corporate Transfer (ICT)
If you already have a qualifying firm in your native country, you may use the ICT program to move and expand it to Canada! After one year of doing business in Canada, you should be eligible for permanent residency.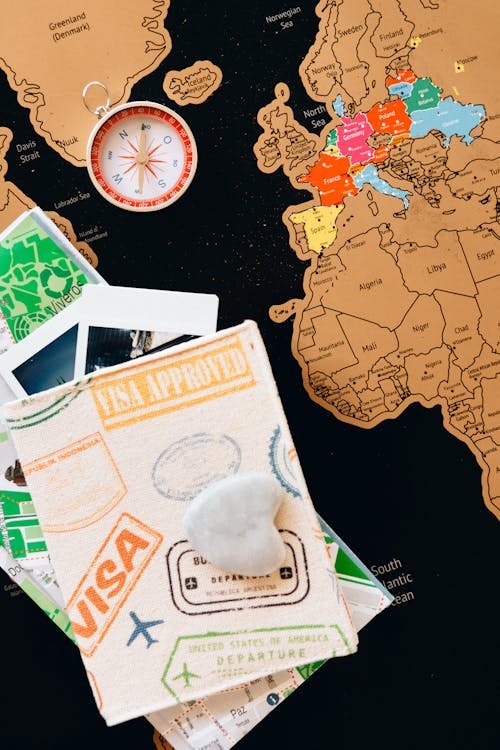 Visa for Entrepreneurs
Owners of creative international enterprises can benefit from Canada's Start-Up Visa, which grants permanent residency to up to five founding partners. It is vital to emphasize that this program prefers established start-ups that focus on encouraging innovation. This initiative necessitates the involvement of outside investors such as venture capital funds. Permanent residence might take up to two years to obtain. Find out more about the Start-Up Visa.
Startup Visa
The C11 Entrepreneur stream is ideal for people who wish to invest in an existing Canadian business or build one from scratch. You will be eligible for permanent residency after one year of conducting your business in Canada. Find out more about the C11 Entrepreneurship program.
Work Permit Program for LMIA
Programs for Provincial Investor Immigration
On a provincial level, Canadian provinces provide a variety of immigration schemes for people looking to invest and reside permanently in different regions of the nation. The following are the Provincial Nominee Programs (PNP).
Alberta
The Alberta Immigration Program is the name given to Alberta's PNP program (AAIP). Because of Alberta's ever-growing economy in the region, it is one of the most popular programs in the Canadian prairies.
British Columbia (BC)
You may be eligible for the BC PNP immigration program if you live in this province. Along with Ontario's program, this province's PNP route is one of the most popular in Canada. These two provinces have the country's largest provincial economies.
Manitoba
Manitoba has two PNP options: the Farm Investor Pathway and the Entrepreneur Pathway. You may be eligible for the BC PNP immigration program if you live in this province.
Brunswick, New Brunswick
The New Brunswick Provincial Nominee Program is well-developed in this eastern province (NBPNP). More information may be found here.
Nova Scotia
Immigrant entrepreneurs in Nova Scotia can take advantage of the Nova Scotia Nominee Program (NSNP). Discover more about it with us.
Ontario
Because of the province's economy, Ontario boasts one of the most popular PNP programs. The Ontario Immigrant Nominee Program is quite popular with international investors. Find out more about it.
The Island of Prince Edward
The PEI Provincial Nominee Program is available to international investors, entrepreneurs, and businesses in Canada's smallest province. Join us as we investigate the program.
Saskatchewan
This prairie province provides the Saskatchewan Immigrant Nominee Program, which is most typically aimed at entrepreneurs and agricultural owners/operators.
Quebec
Quebec does not have a PNP scheme, but it does have a comparable investor program. You can create a business or invest in an existing one as an investor-Quebec immigrant and live in Quebec. Find out more about the Quebec investor program.
Provincial Immigration Programs vs. Federal Immigration Programs
As a business immigrant, you have a wide range of options. Some immigration programs may be better suited to your company objectives than others. It is critical to analyze and determine if a federal or provincial program is better for you, your business, and your family.
Federal Investor Programs
Provincial Investor Programs
Minimum Investment
CAD $250,000 to CAD $350,000 recommended
*Some industry-specific initiatives do not need a qualifying investment.
CAD $250,000* – $1,000,000
Plus additional net worth requirements in each province
Processing Times
1 – 3 months
6 – 8 months
Time to Permanent Residency
2+ years
2+ years
Family Members Allowed or Not
Yes.
Yes in some cases.
Limitation in Program
No
Yes
Restrictions and Commitment
You must demonstrate that you have adequate liquid money to carry out your company strategy.
Keep a look out for regional and favored firms in each provincial program! Most governments have restrictions on franchise businesses or outright ban some automated operations.

Review the residence criteria and company commitment requirements for provincial programs to understand your short- and long-term obligations.
Also, people need to review the residence criteria and company commitment requirements for provincial programs to understand their short- and long-term obligations.
Who Should Participate in Investor Programs?
Each of the programs listed above has its unique qualifying rules and application procedure, but they all have several things in common:
Have a good business in Canada or enough money to buy or start one;
You must have at least $250,000 to invest in your Canadian firm.
Have the required abilities for business development and management; and
Have the capacity to develop a business in Canada using your business experience.
You may use our expertise to check if you satisfy the standards for an investor immigration Visa program, and you can get specialized counsel during our 1-hour strategy discussion.
Who Should Be Involved in Investor Programs?
Each of the programs described above has its own set of qualifying requirements and application process, but they all share key characteristics:
Have an excellent Canadian business or enough money to acquire or build one; you must have at least $250,000 to invest in your Canadian company.
Have the necessary skills for business growth and management, and Have the ability to start a business in Canada utilizing your business expertise.
You may use our quick assessment form to see if you meet the requirements for investor immigration, and you can obtain specialized advice during our 1-hour strategy session.
Organize your thoughts in order to identify acceptable possibilities and inspiration.